Be sure and click on Bearemy today! He's handing out virtual gifts, emoticons and moves for the 12 days of Christmas!
Thanks to Joey218 and LeonBearyCool for the hot scoop! As promised in the Bearville Times the Build-A-Bearville Christmas Countdown starts today, December 13. Visit Bearemy every day starting today to get your gifts!
Some of our Bearville Insider early risers were lucky enough to receive every gift this morning! Here's what they got: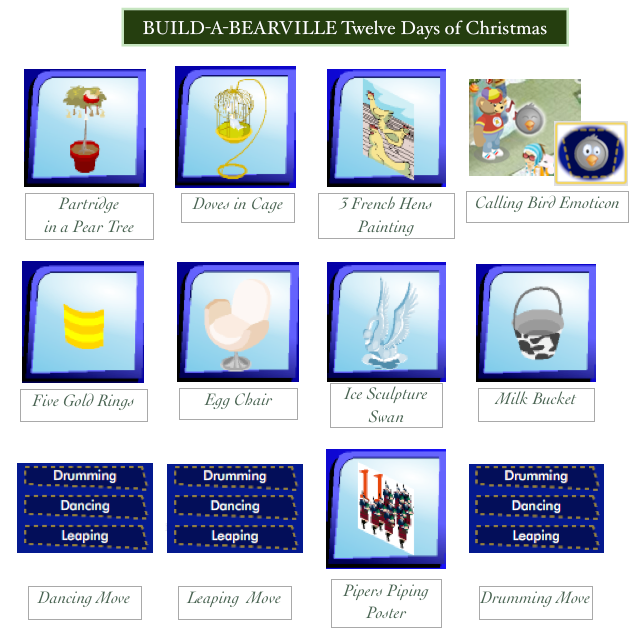 The last verse of Lee Greenwoods The Twelve Days of Christmas follows:

On the twelfth day of Christmas,
my true love sent to me
Twelve drummers drumming,
Eleven pipers piping,
Ten lords a-leaping,
Nine ladies dancing,
Eight maids a-milking,
Seven swans a-swimming,
Six geese a-laying,
Five golden rings,
Four calling birds,
Three French hens,
Two turtle doves,
And a partridge in a pear tree!
Related posts: