Thanks to Pandyma618 for gathering all of the latest news reports!
Now your BABV character can have proper dental hygiene too

(Special thanks to Husky11 for the image)
Eating a Cookie brings showers of stars!! (Special thanks to Fernie for the image)
(Edit: This was a fun glitch while we had it, but sadly it's gone.)
A new Bearville Times is out with more exciting news of upcoming events!! (Special thanks to Spikefan2004 for the news)
New backpack styles for V.I.B. Members!!
The carnival, beginning September 1st, will be called the Furbulous Fun Fair, thanks to all the votes from the Jr. CyBearGuides
And our dear, friendly Bearemy is about to celebrate a birthday!! And Jamia and Itzel, too!! Oh, Happy day!!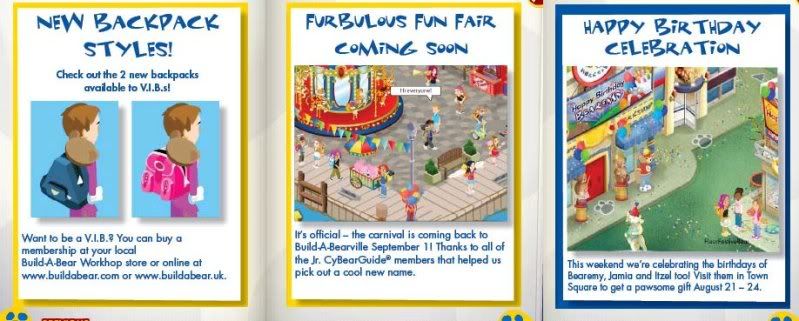 And new items at Pawlette's Boutique!! (Special thanks to chrissy for the pictures)
KristinPurrincess7 found out that 3 people can swing on the Working Swings from BVO!
So many new thing to enjoy in BABV, which one will you try first?
Related posts: