The new month brings us several new updates in Bearville! Thank you to Karenbearhug for pointing out that we can all win a new candy bracelet just for reading the Bearville Times this week.
Also, the Art Studio has been updated. Thanks to Abbibee258 for sharing a photo of the new Art Studio. There's so much more to do now! It's ironically called "Michael's" which is a well known craft store in many parts of the United States.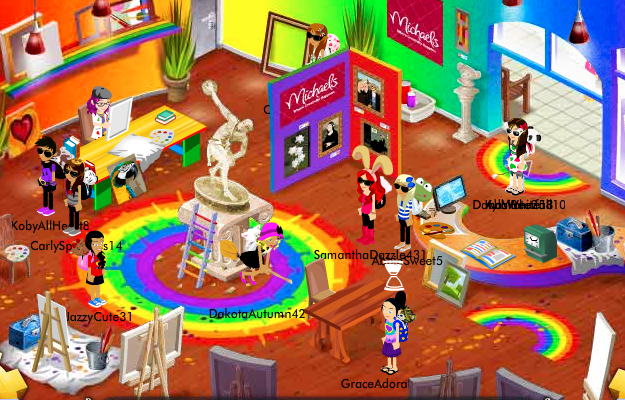 Lastly, there are few new furniture items for sale at the Bear Stuff store. The items included a Surf Bed, Tent Bed and Sailboat Bed for 800 bear bills each. There is also a Stacked Book Case for 200 bear bills and a Glass Top Office Desk for 500 bear bills. Lastly, there are a couple of new chairs…a Wooden Office Chair and Rolling Office Chair for 300 bear bills each. Thanks to member courtneybear121 for bringing this to our attention!
Related posts: