In conjunction with the opening of the new Art Gallery sponsored by Michael's Craft Store in BuildABearville, all Michael's stores are now selling BAB Craftshop items! Bearville Insider member Spikefan2004 was lucky enough to pick up some of the new items that are available. There are several kits available, and below is an example of the Suncatcher Mobile kit.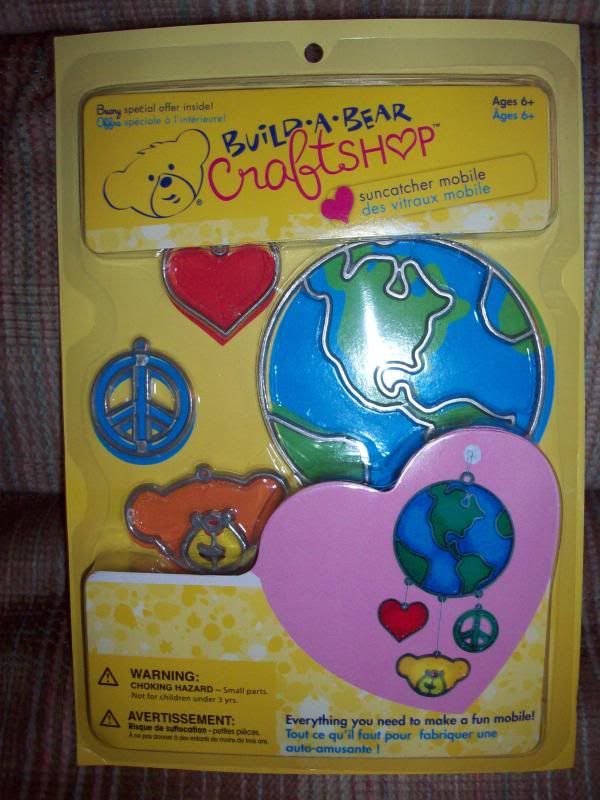 All kits come with a virtual code that you can enter in Bearville. Once the code is entered, you will be able to choose from eight necklace choices, shown below: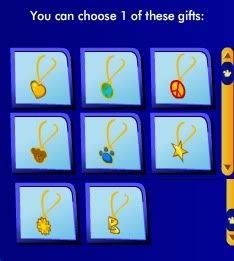 If you purchase either the big red tote kit or the scarf kit (which retail for $14.99 USD), you get to select a clothing item!
There is also a card making kit that gives you a code for a giant craft marker and sticker kits which give codes for 500 bear bills each. There are tons of new items at Michael's for Bearville fans!
Related posts: